PROFESSIONAL ALUMINIUM WINDOW RECOLOURING
POWDERCOAT REPAIRS / FULL RESIDENTIAL & COMMERCIAL WINDOW RESTORATION
POWDERCOAT RESTORATION / PROFESSIONAL RECOLOURING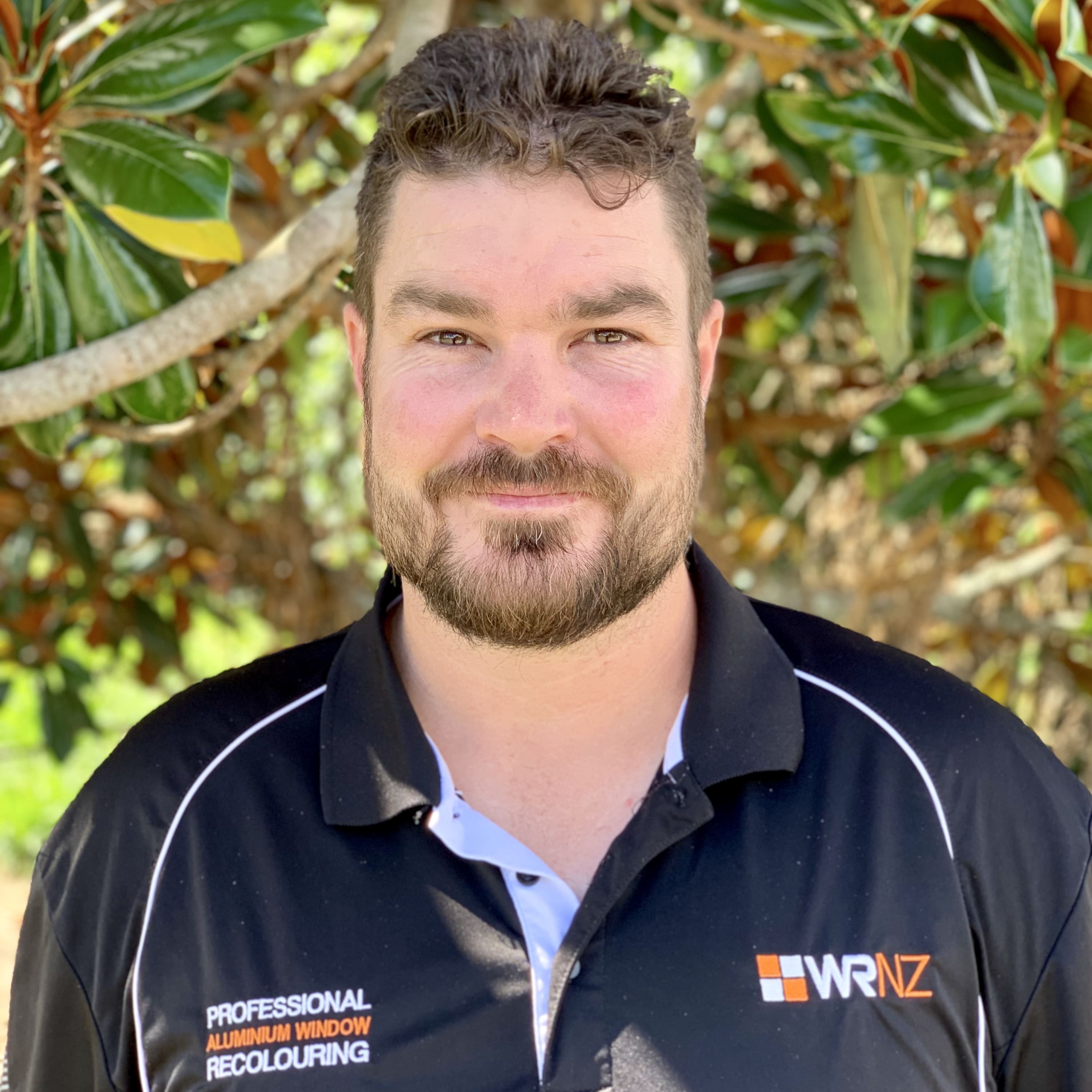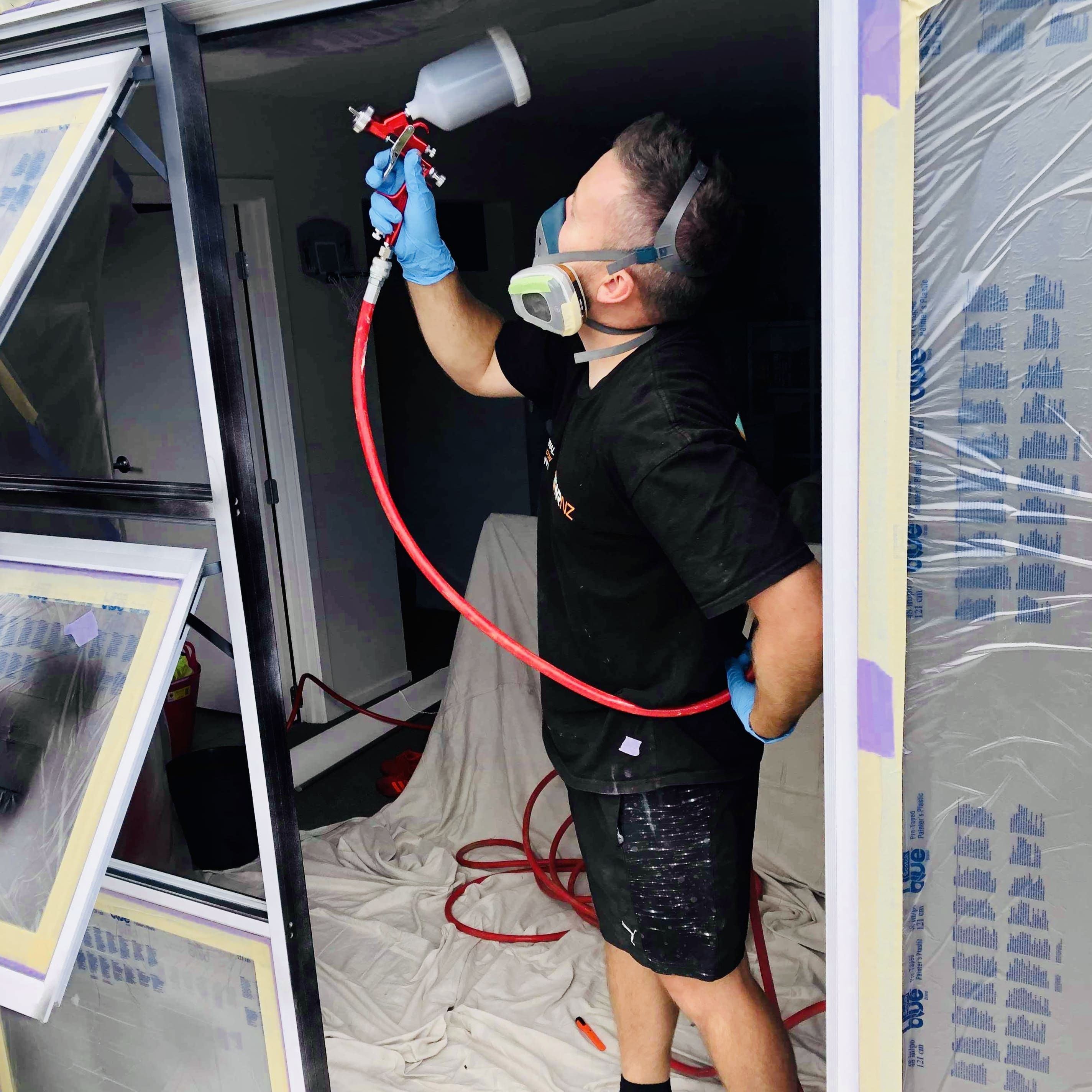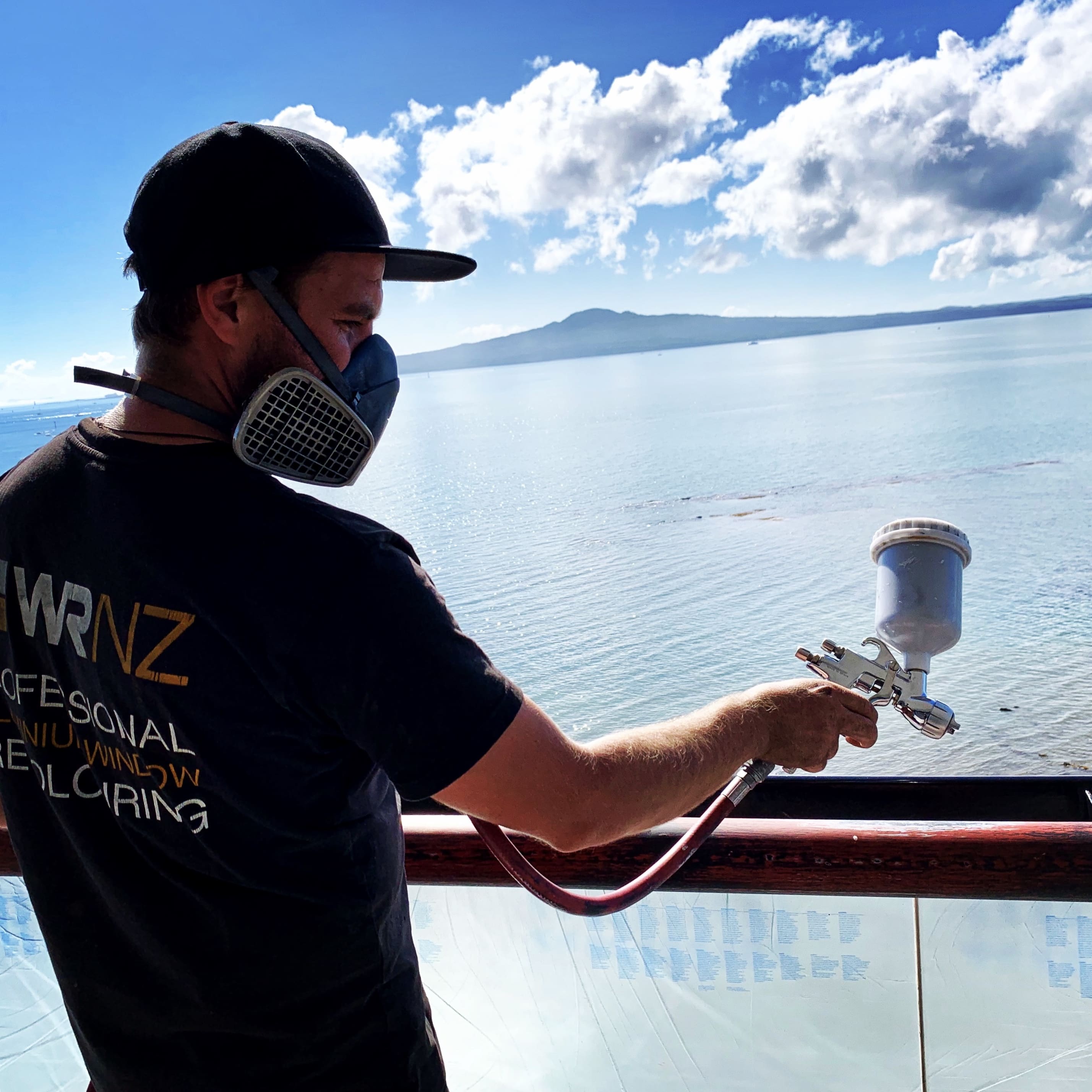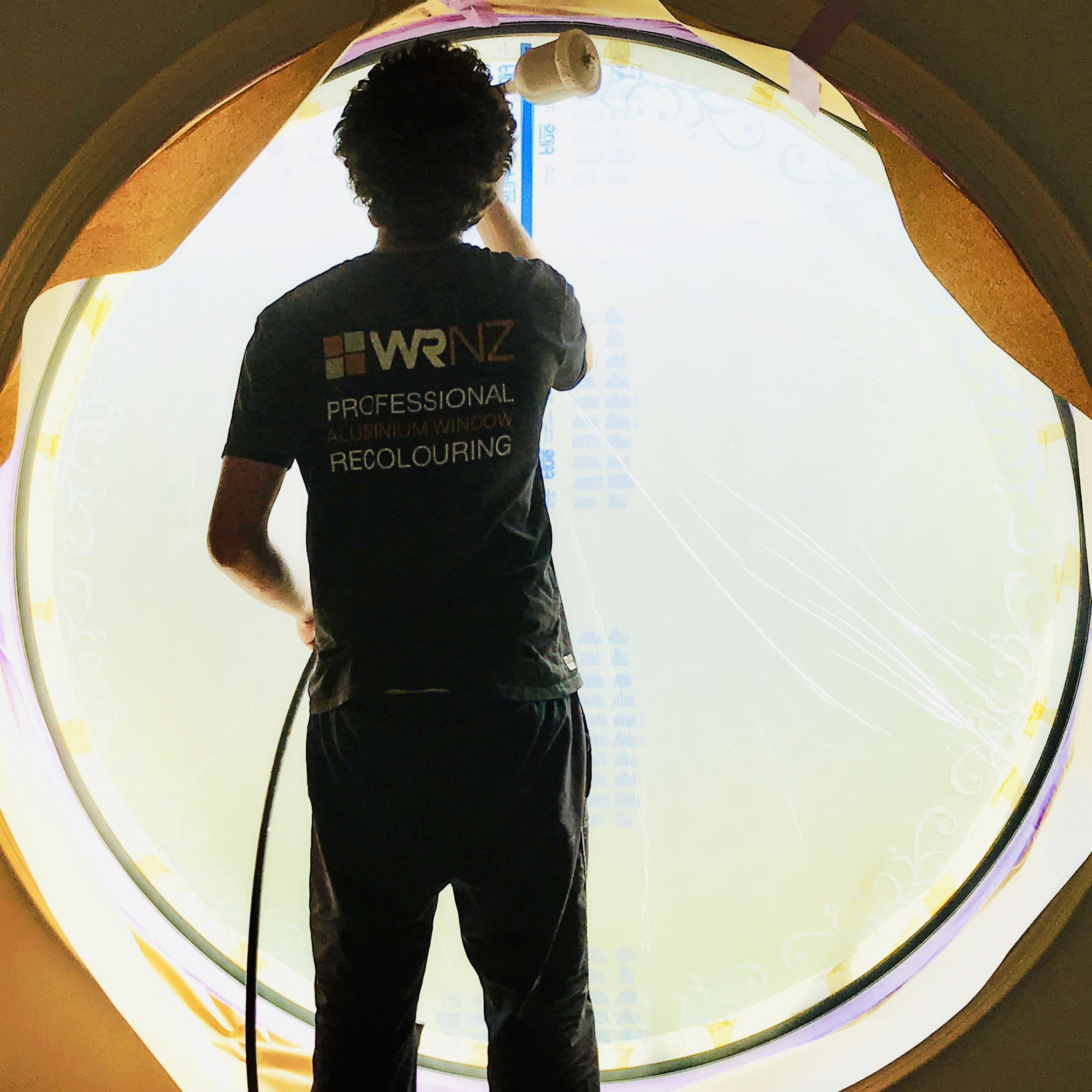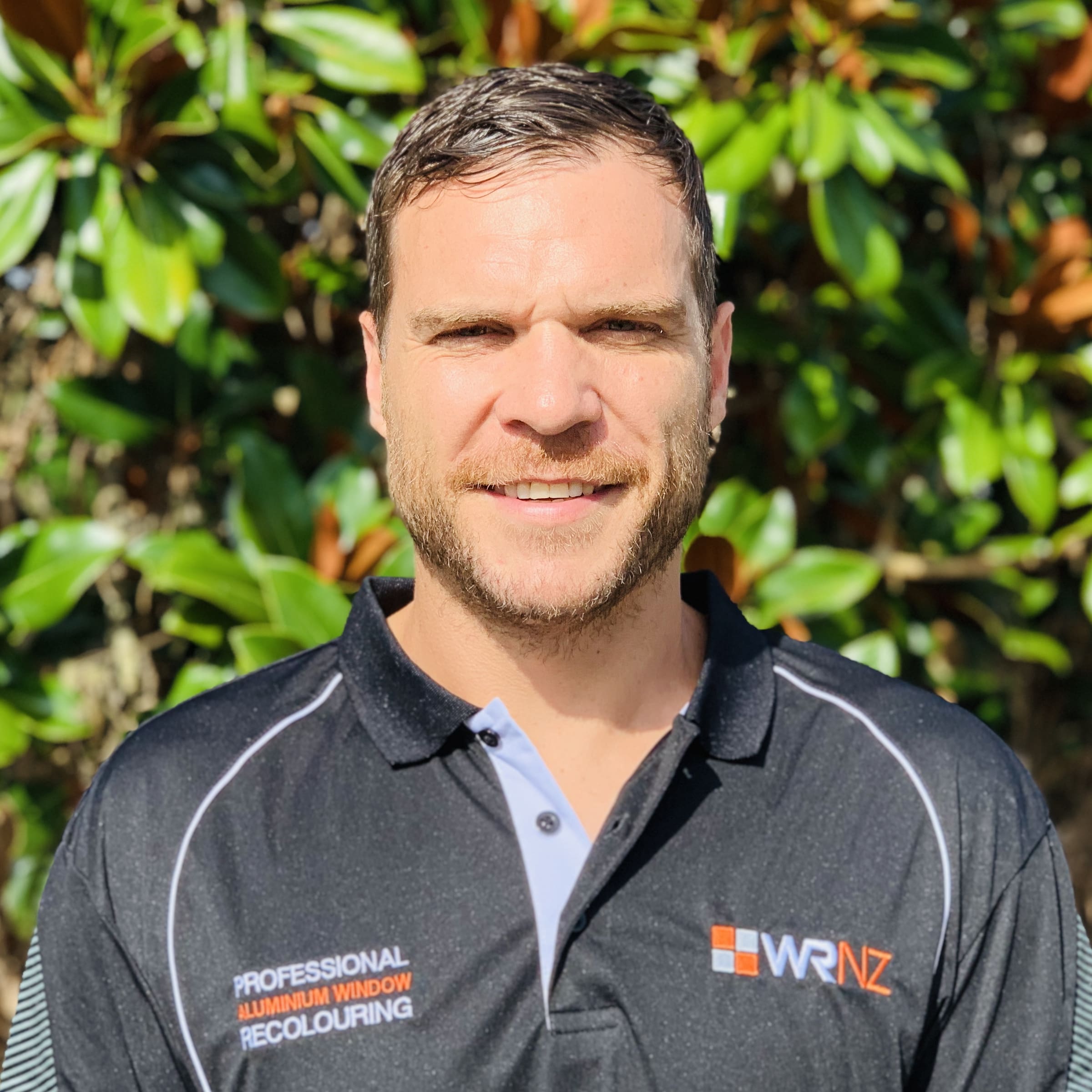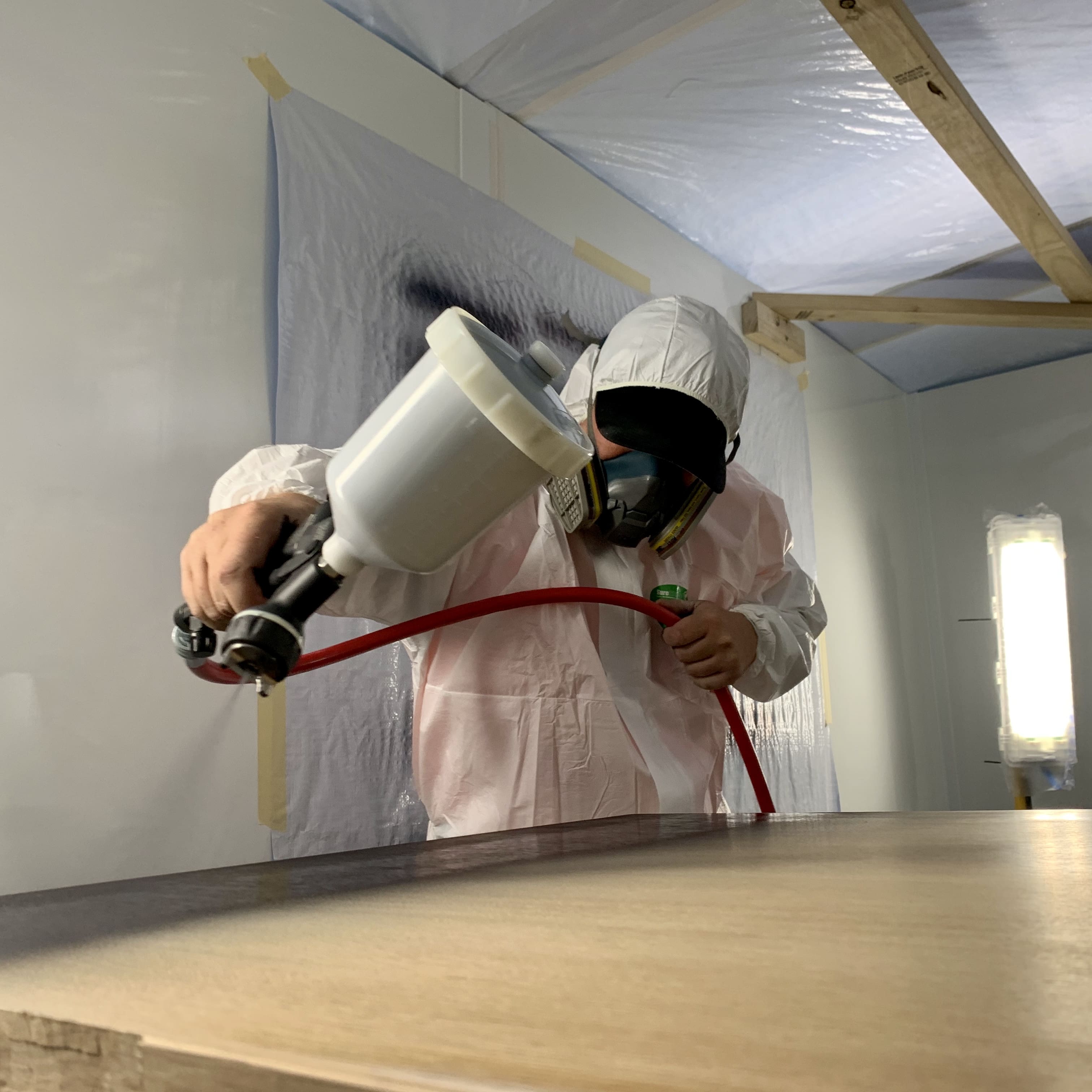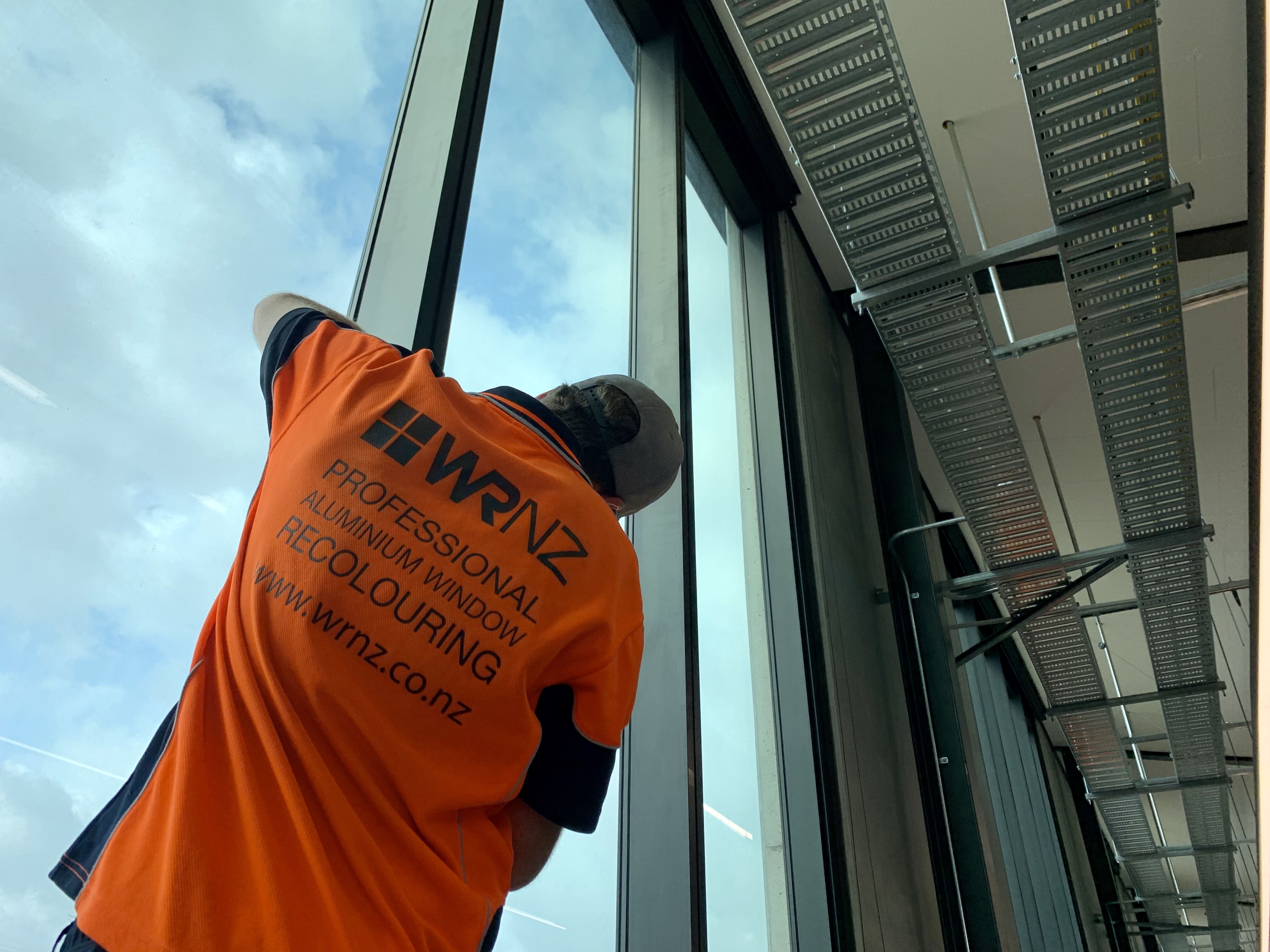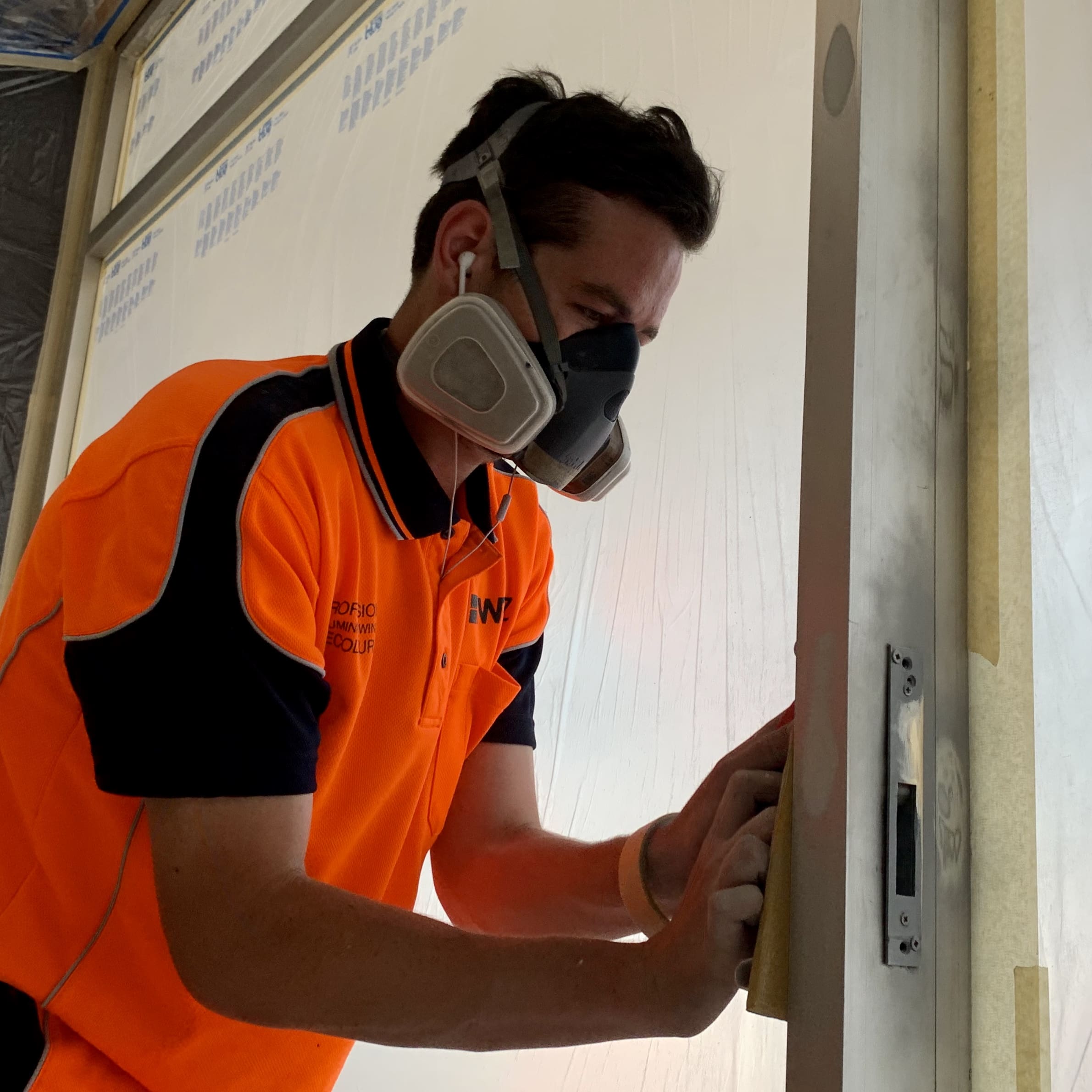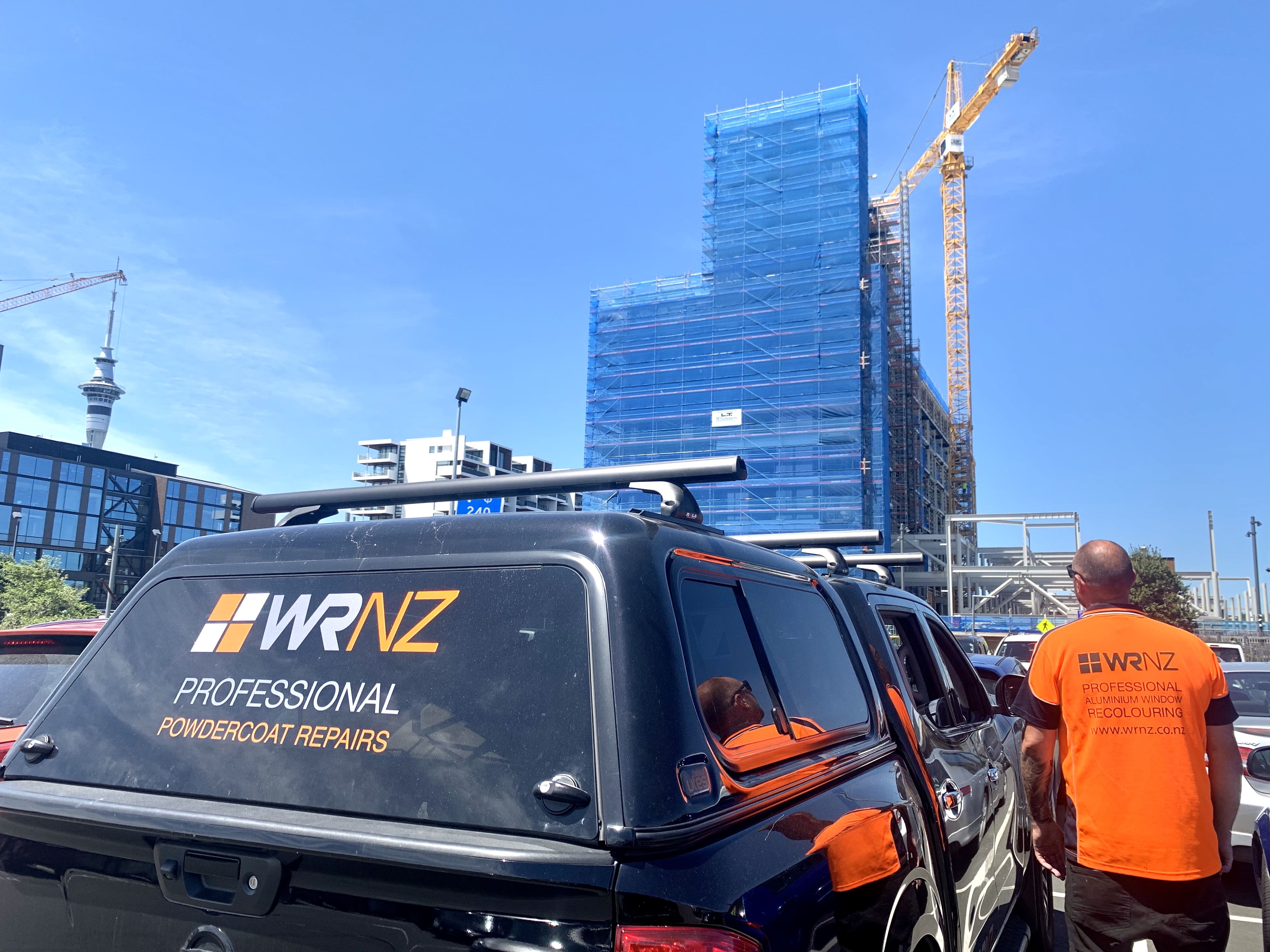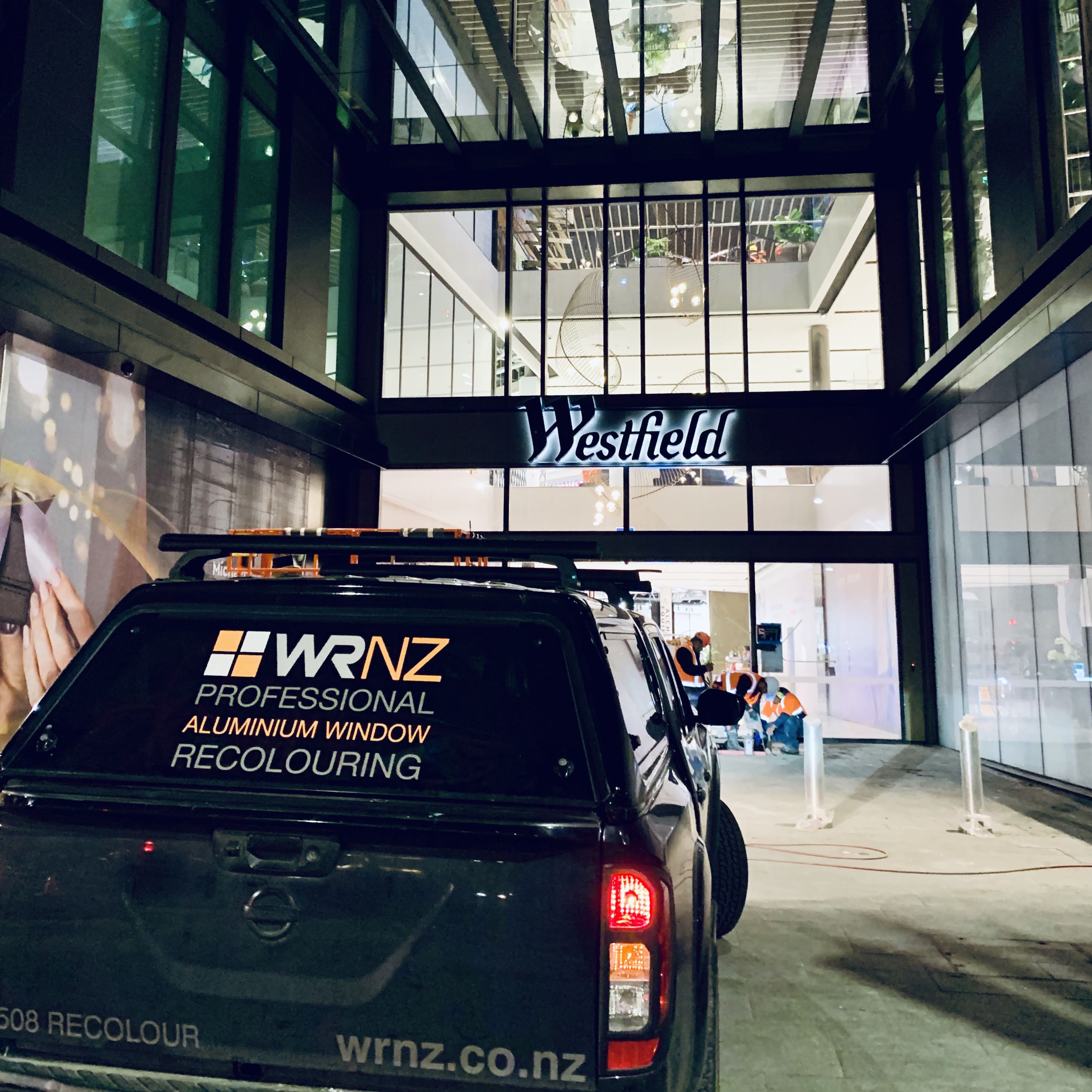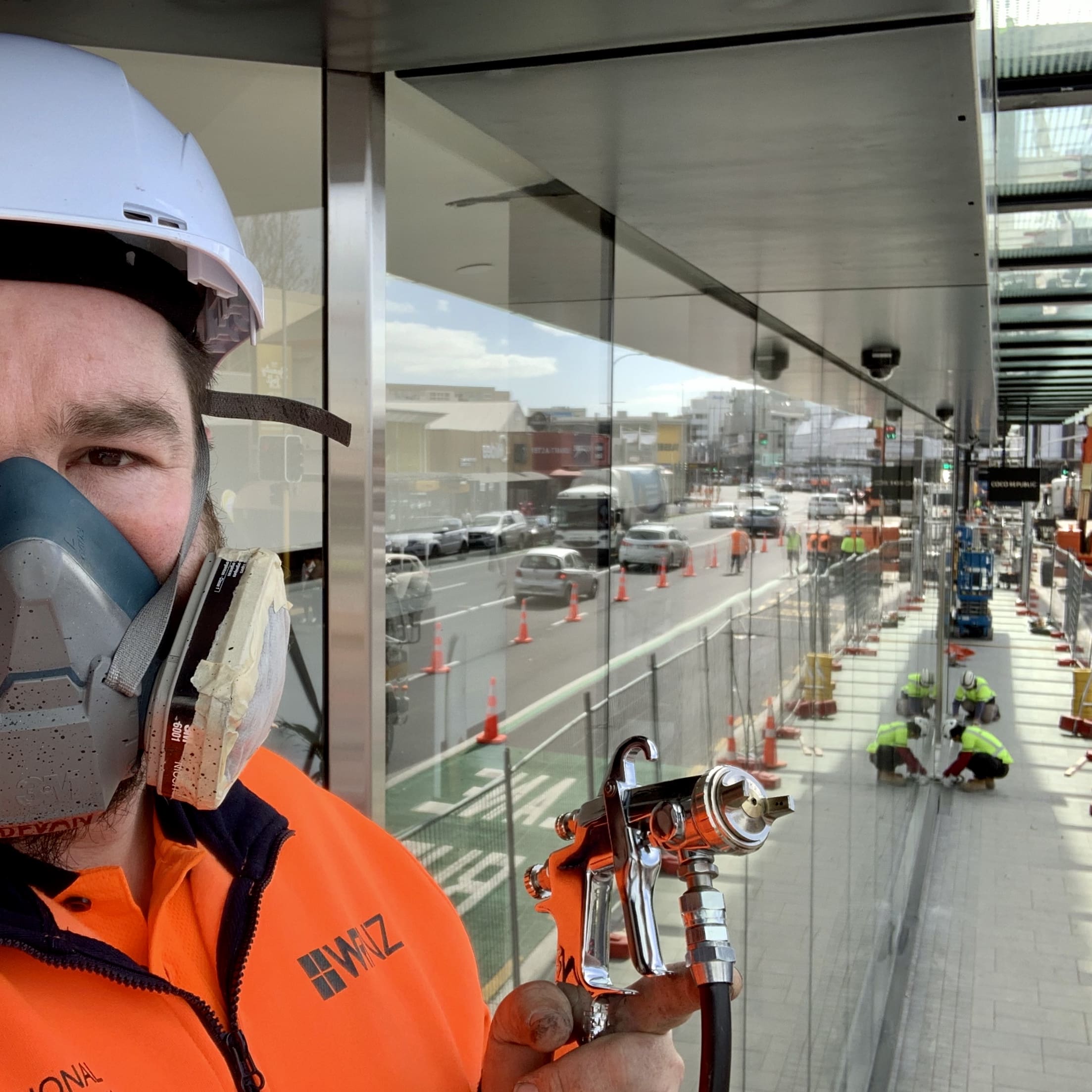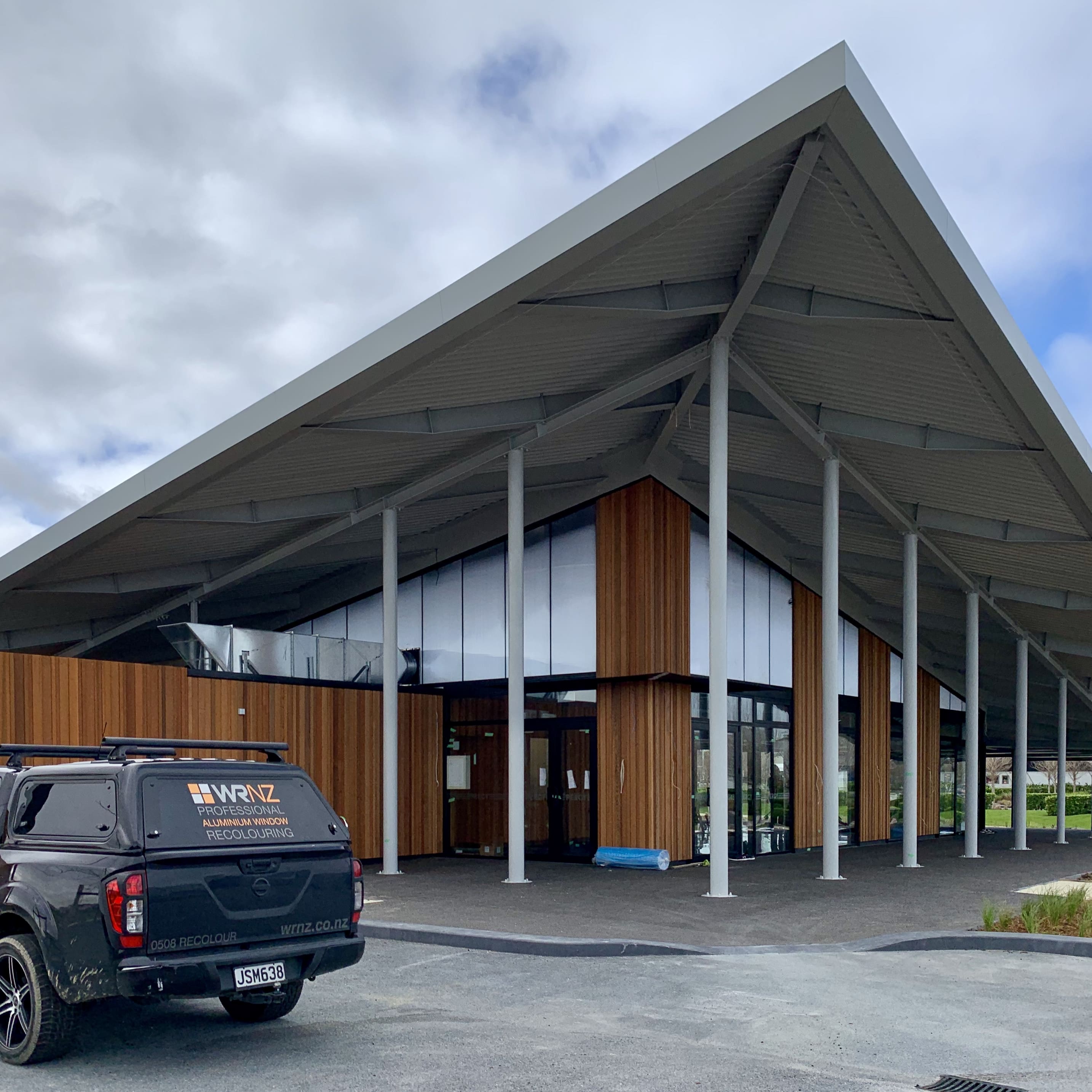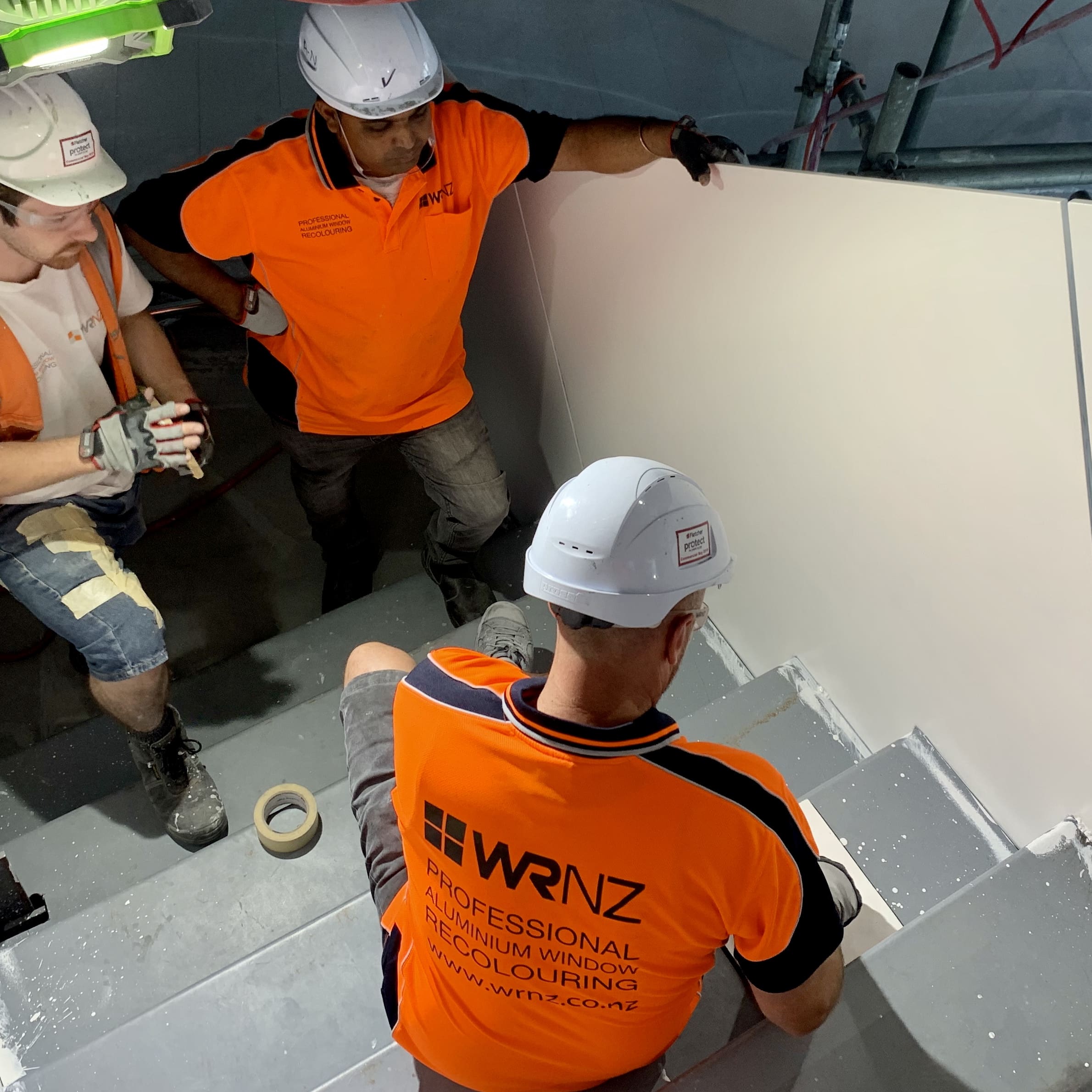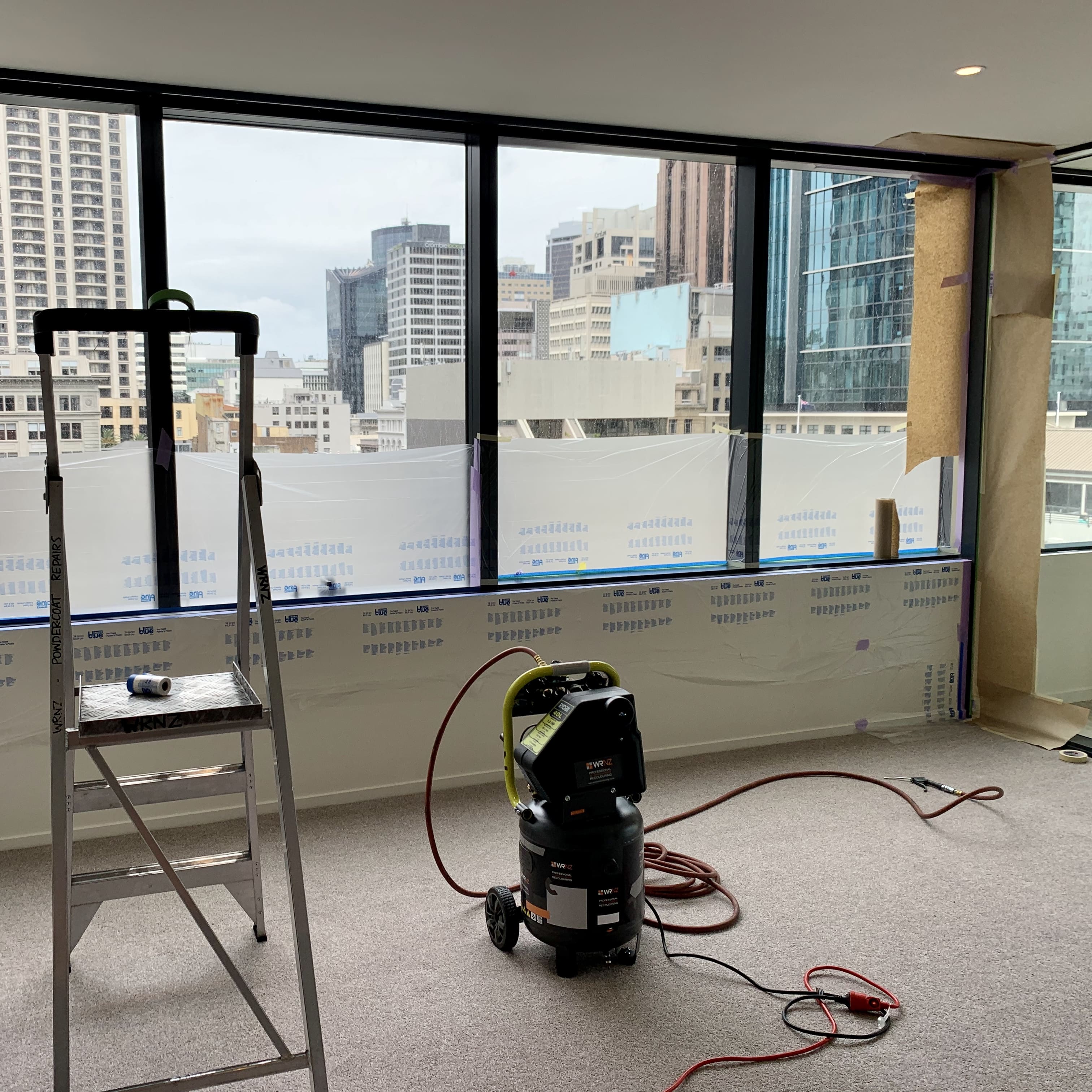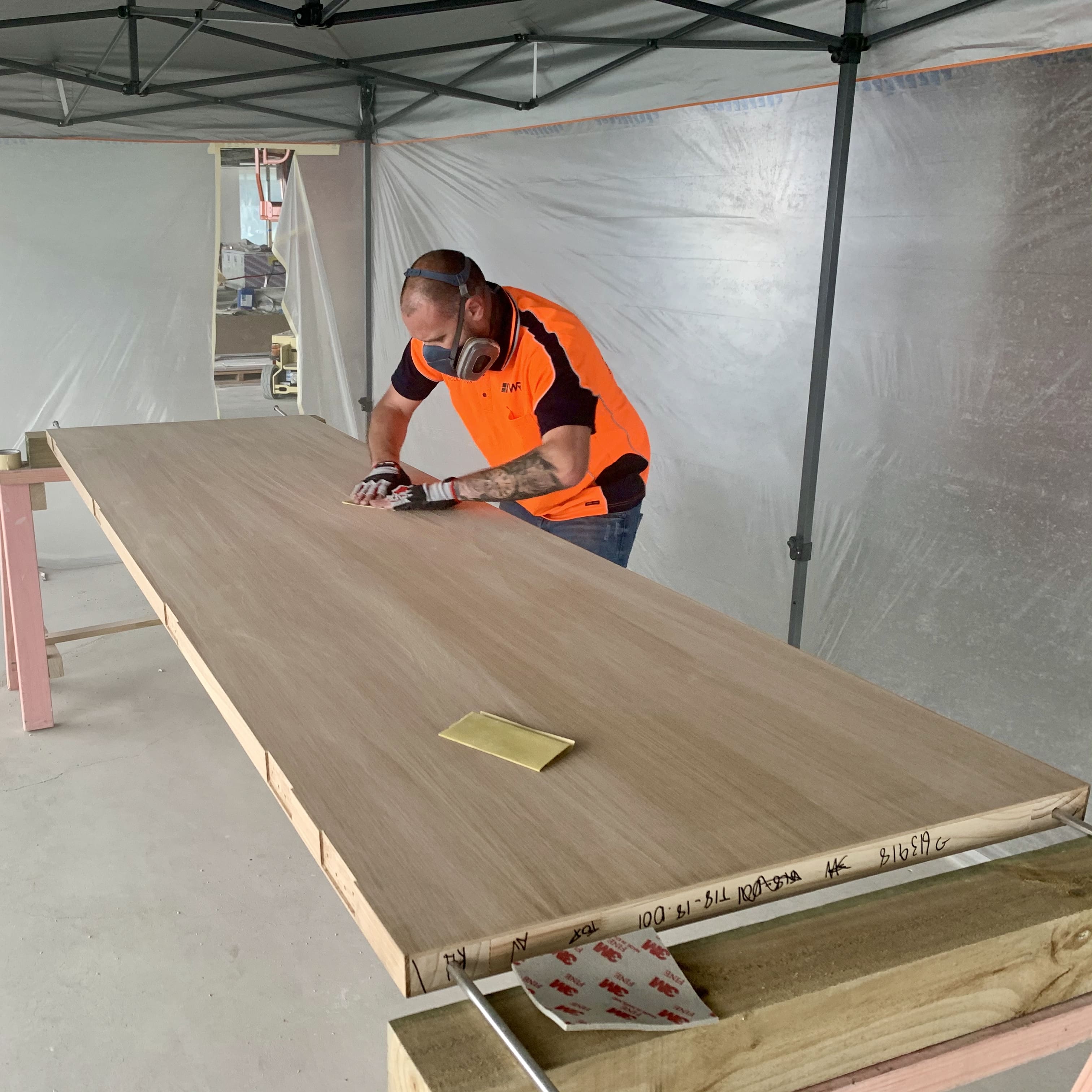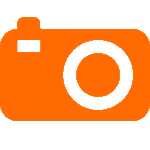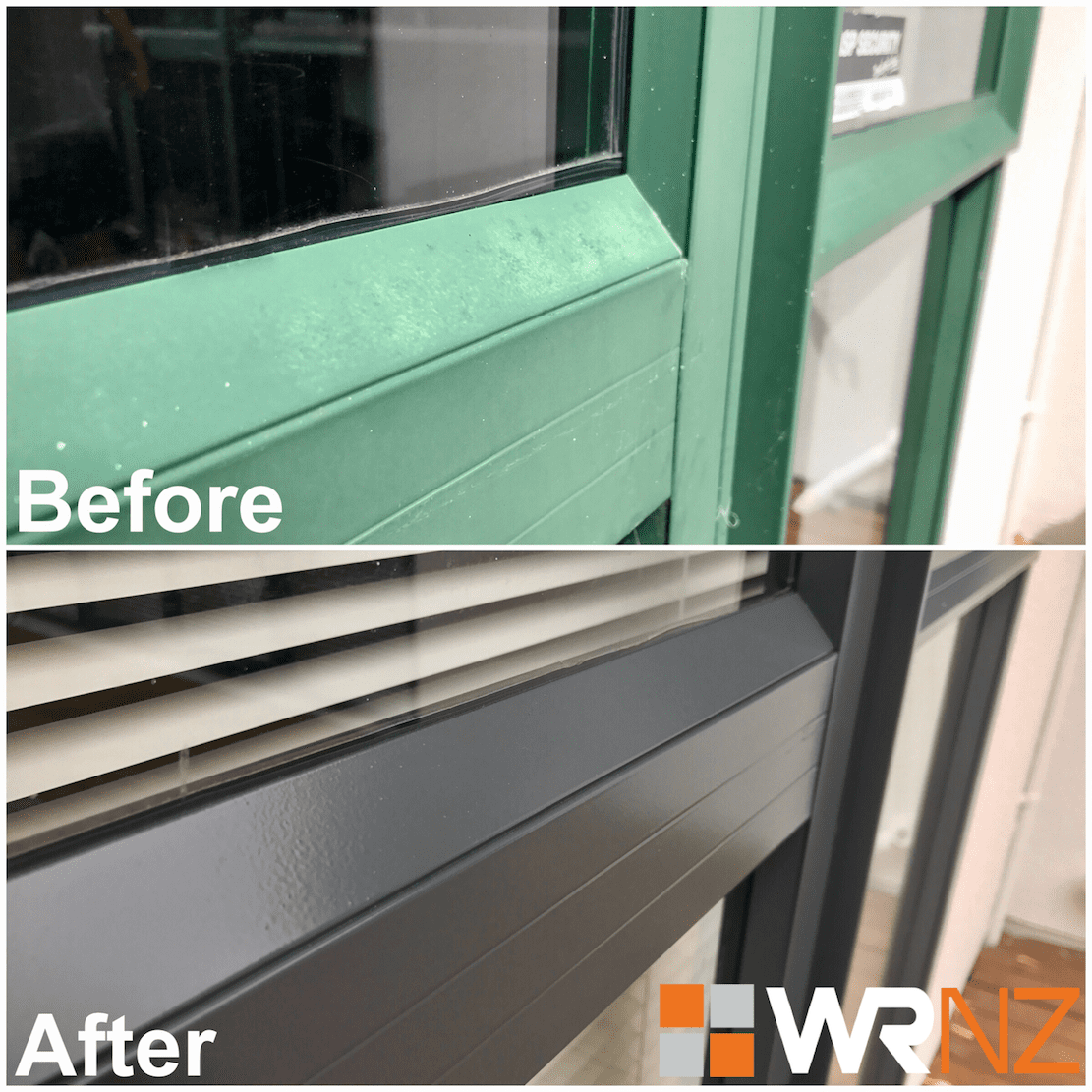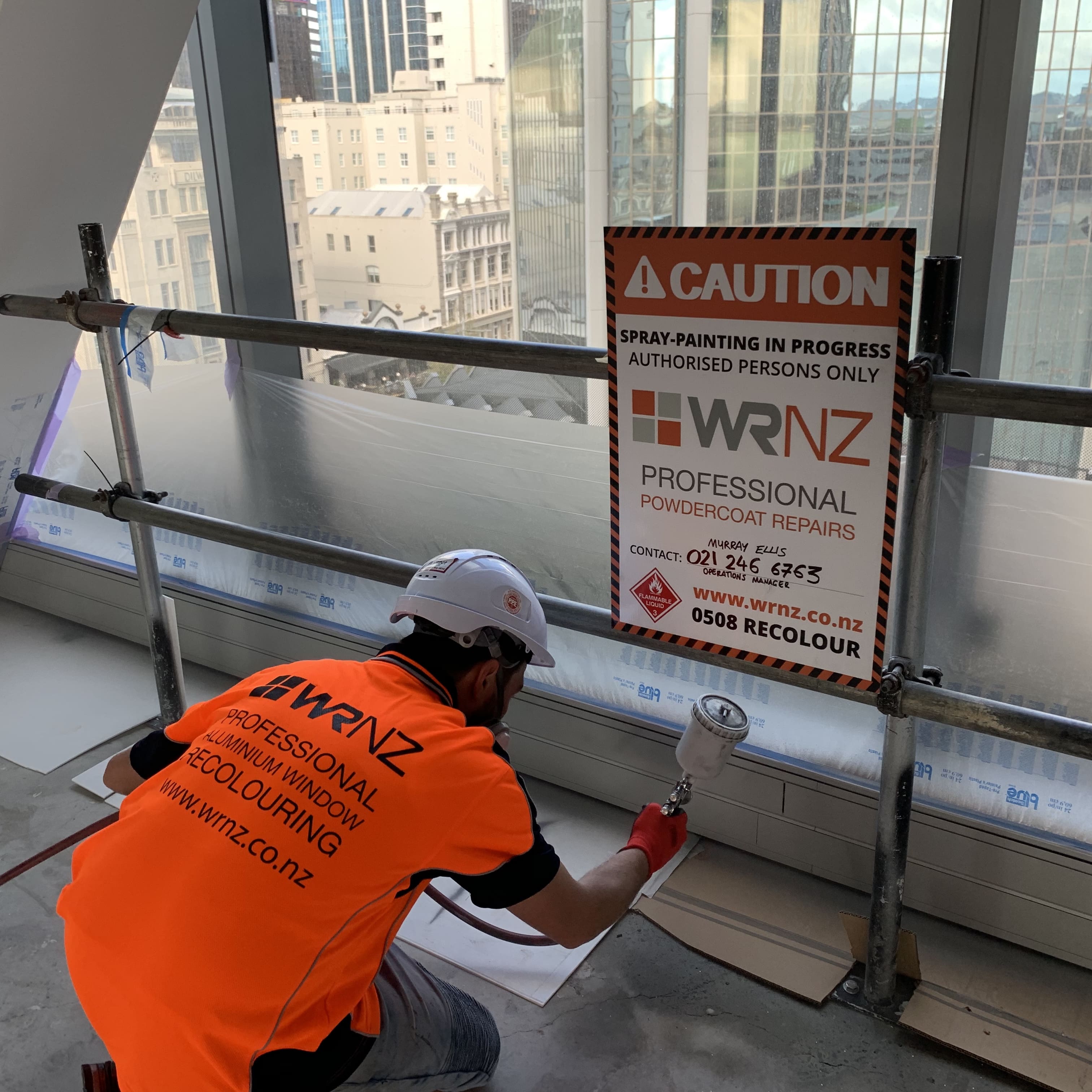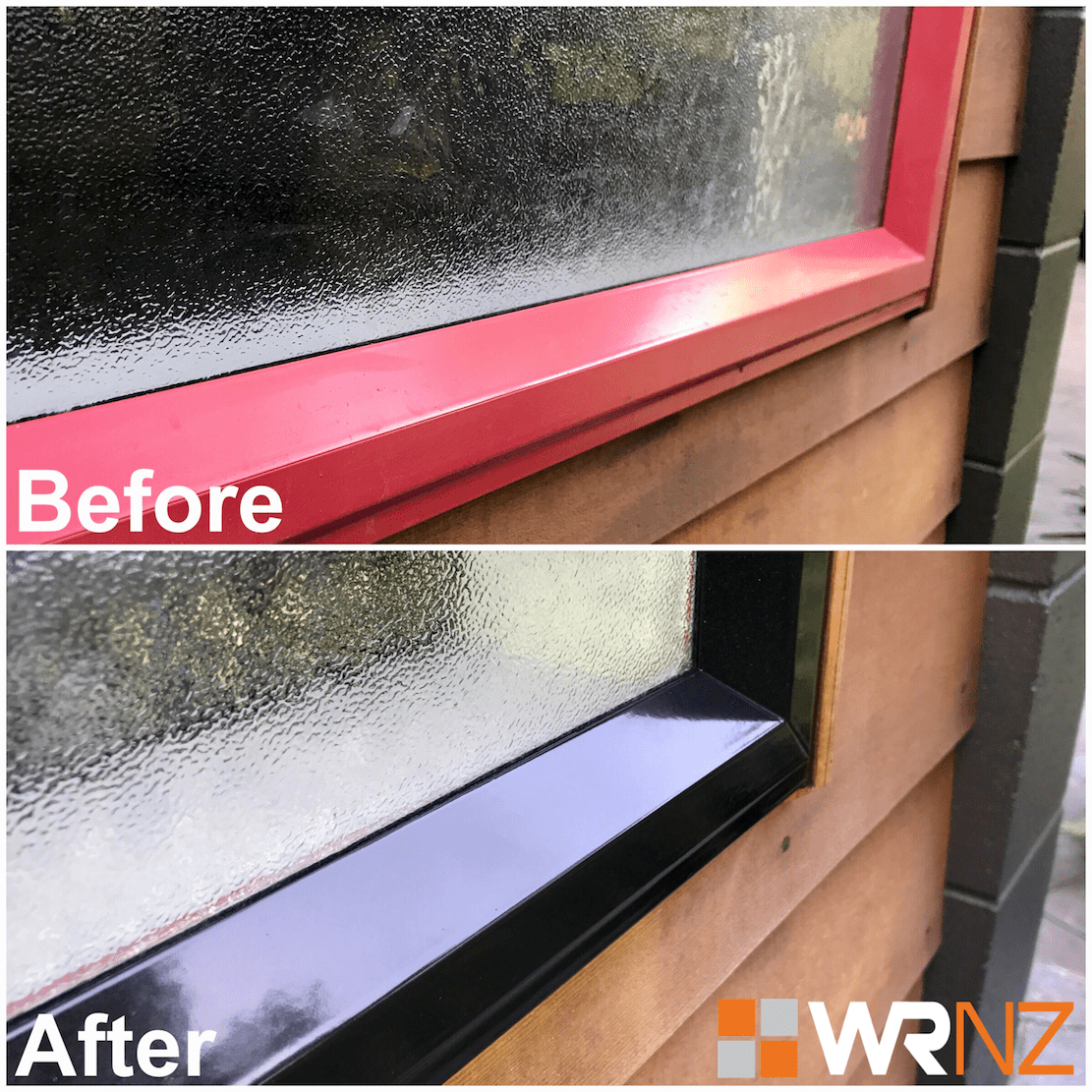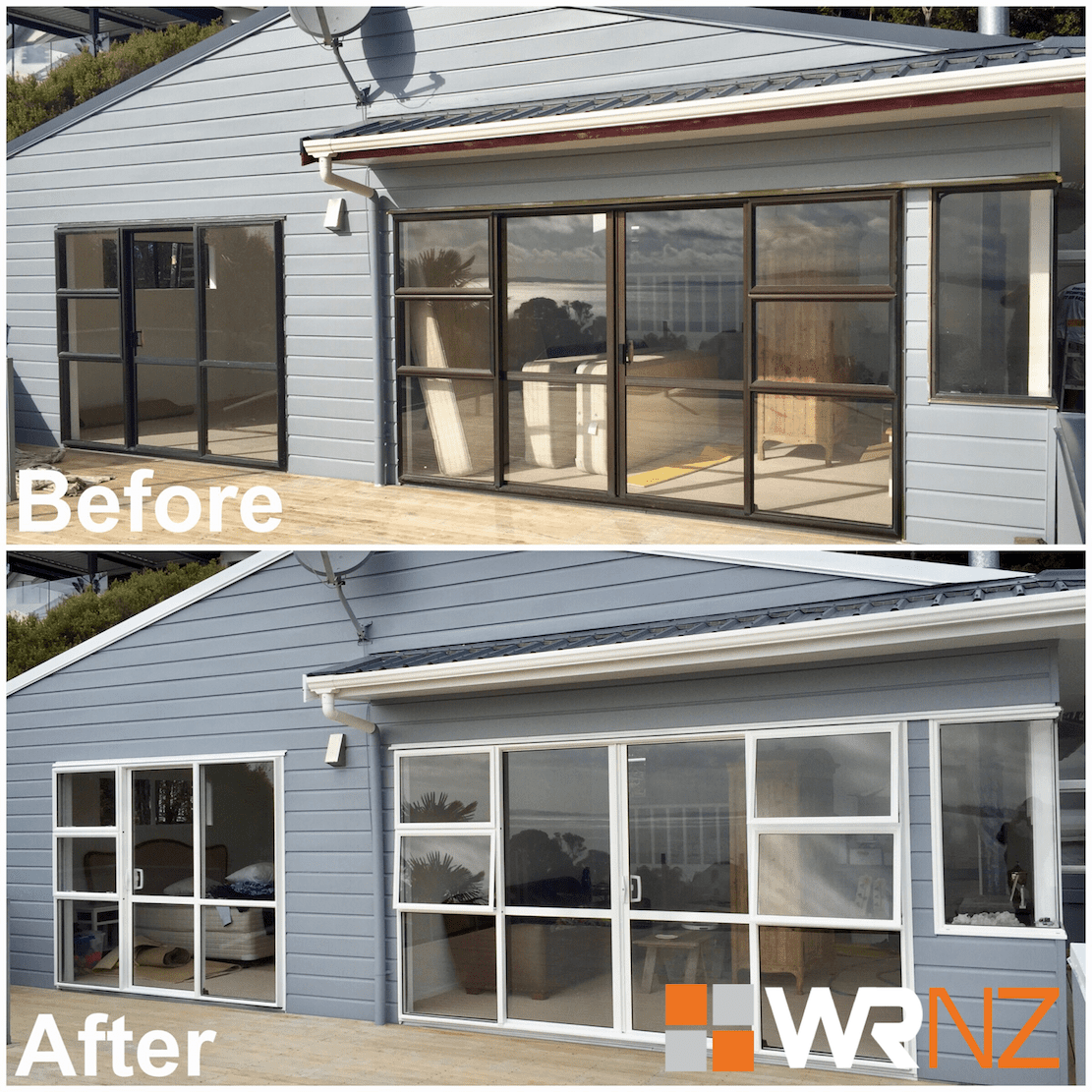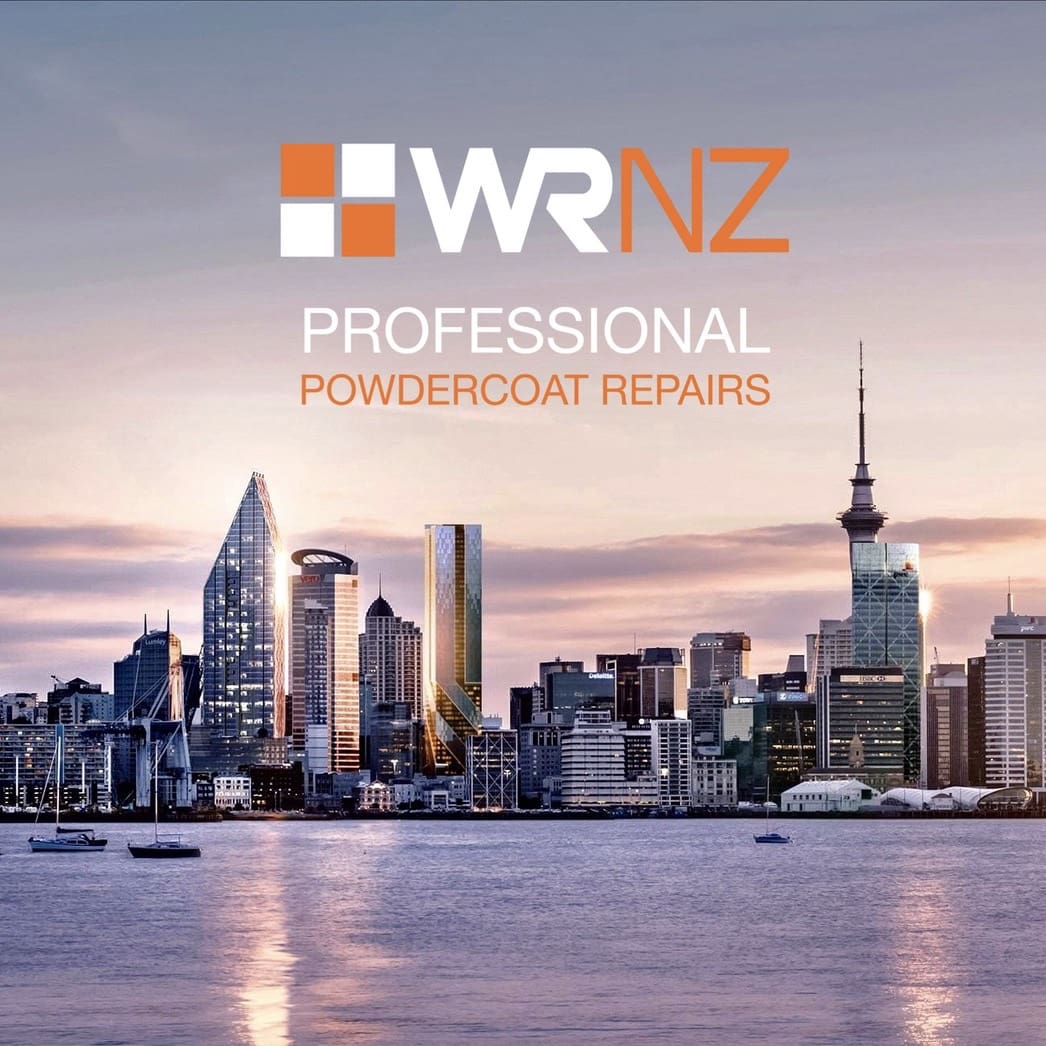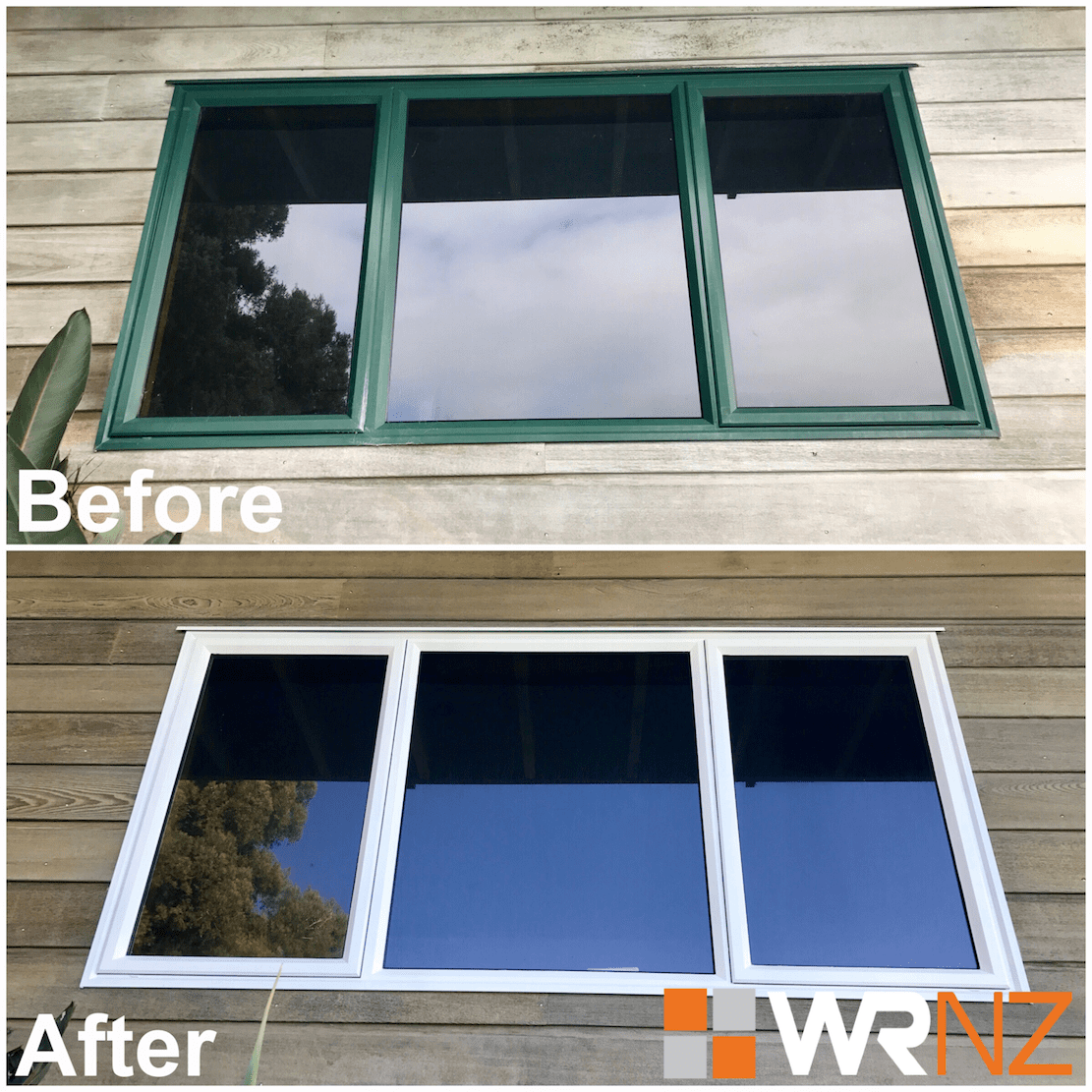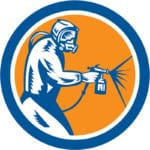 POWDERCOAT RESTORATION / RECOLOURING
The product we use to professionally recolour the joinery is an industrial grade marine paint system. Many homes across New Zealand are close to the coastline making your joinery subject to sea-spray and salt deposits. These deposits can sit on the surface of the joinery & build up over time slowly corroding the aluminium joinery creating a ticking time bomb. The sun's UV rays also causes fading and chalking which makes the joinery look tired and old.
At WRNZ, the special product we use is highly durable, has anti-corrosion qualities & is expected to last for 25+ years giving your joinery great protection! All work comes with a 10-year workmanship guarantee and a 10-year paint manufacturers warranty.
Not only do you get a long lasting product, you can also transform and modernise the look of your home for about a 1/3 of the cost of replacement joinery! You can stay with the same colour or go for a completely new look! The choice is yours! Contact us for a free quote Auckland wide, or send us your pictures & we can advise on cost.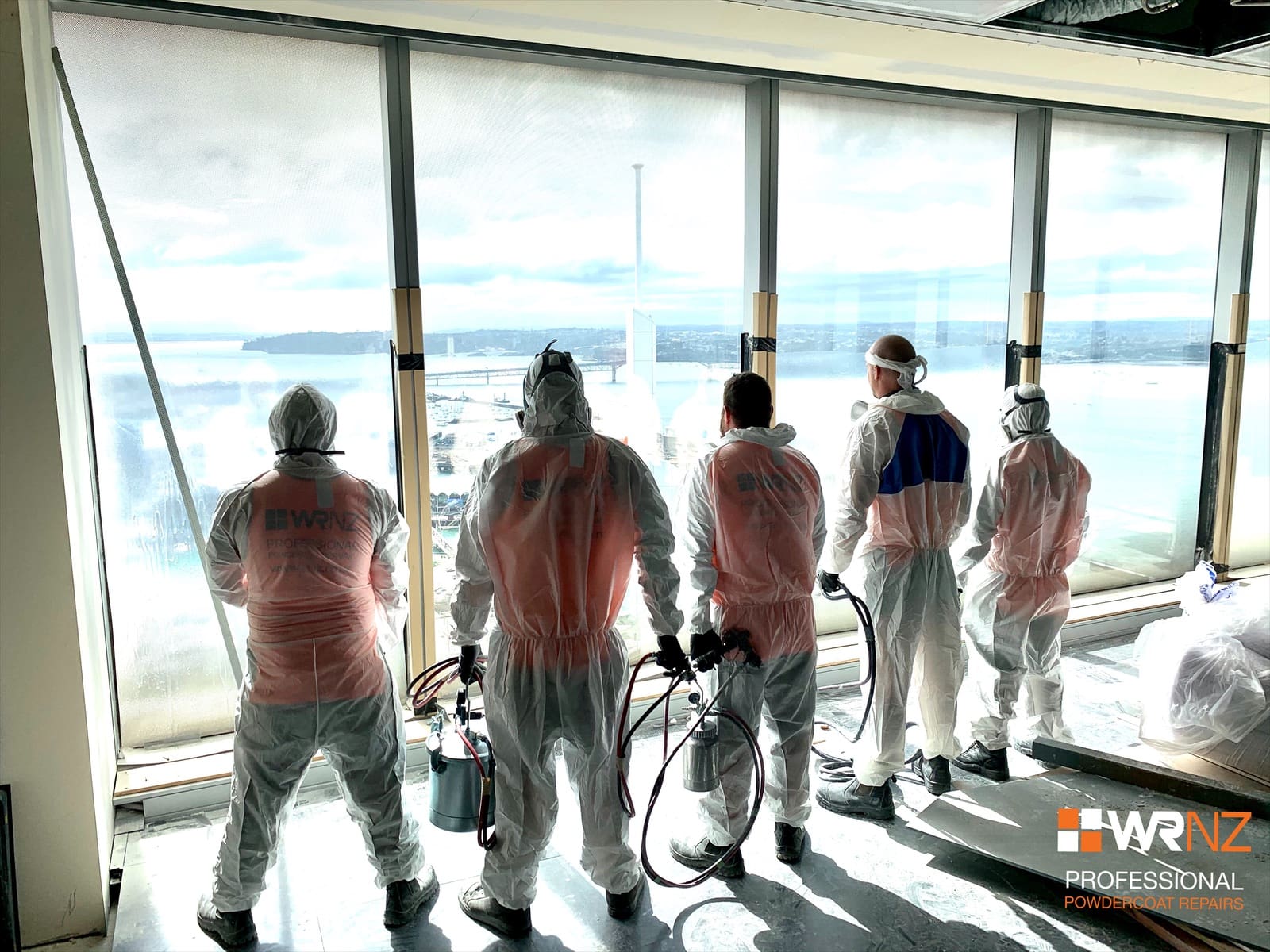 TESTIMONIALS
Hear what our clients have to say after working with WRNZ.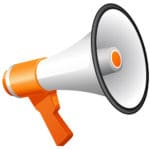 Aaron from Gulf Harbour
Hi Devan, Aaron from Gulf Harbour. I just wanted to say a massive thanks to you and your team for a great job on my place, it looks amazing! Sorry I didn't get to meet you or your boys but you operate a very professional outfit mate. As a small business owner myself, I know how important staff are to a company and by what my wife told me, you have some very polite and skilled workers. Thanks again. Aaron.
Sheridan from St Heliers
Great job! Well done! You transformed my old faded green windows to Ironsand. The joinery looks stunning and we would certainly recommend WRNZ to anybody. Thanks!
Barbara from St Heliers
Devan and the team have recently finished recolouring our aluminium joinery both inside and out. We are thrilled with the results! The house has suddenly become modern and updated. Devan was extremely easy to deal with and all the care taken made it a very painless exercise all round. The did a wonderful job and we would highly recommend them to anyone wanting to achieve a fresh and modern look without the expense and hassle of purchasing new joinery.
SOCIAL MEDIA - WE'RE OUT THERE DOING IT
Keep up to date with the WRNZ team. Follow our current projects, progress & the places we're lucky enough to work.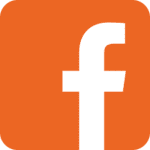 The WRNZ Facebook Page
We love what we do and we love sharing it with you!
This is your opportunity to follow us & keep up to date with our current projects, renovation tips, repair work & other musings.
You can also scroll through our timeline to see the last few jobs we have worked on recently. You will see pictures of us and the high quality work that we have been producing.
We have plenty of 'before & after' shots showcasing our work that we're all very proud of as a team.
These 'before & after' shots are good to look at if you are thinking of recolouring your joinery. You can get inspired with all the different colour choices.
Feel free to message us directly through Facebook.
We can answer any questions you may have, or even price a job through the Facebook message service.
We hope to hear from you soon.
Thanks & don't forget to 'like' our page!
COST COMPARISON
The price difference of replacement joinery & having your joinery professionally recoloured by WRNZ.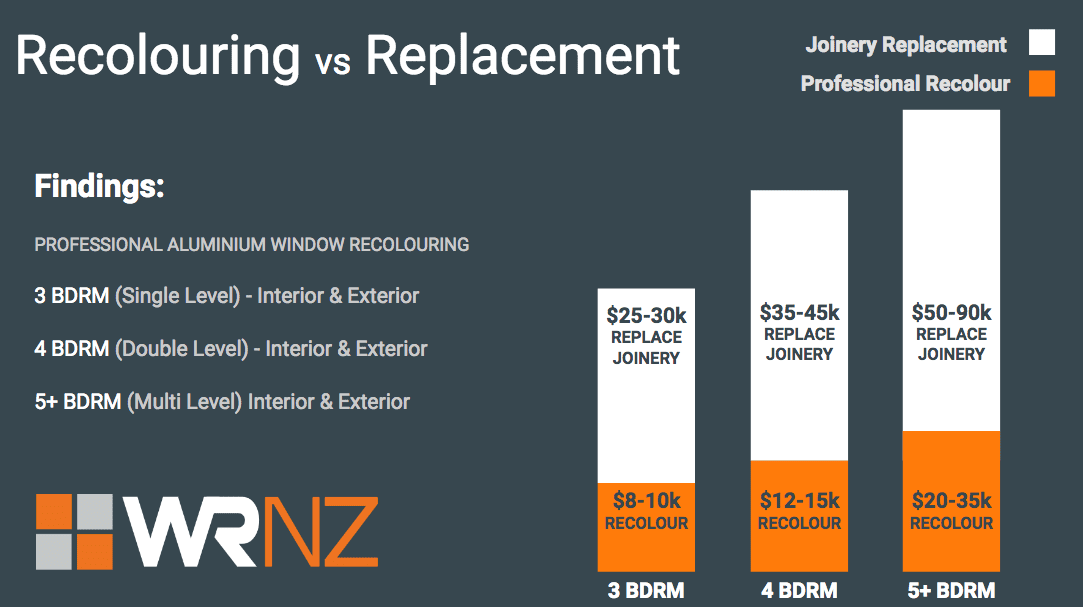 WRNZ - TOP 10 TRENDING JOINERY COLOURS
Over the last 5 years we have recoloured over 5000+ windows across New Zealand, these are our findings: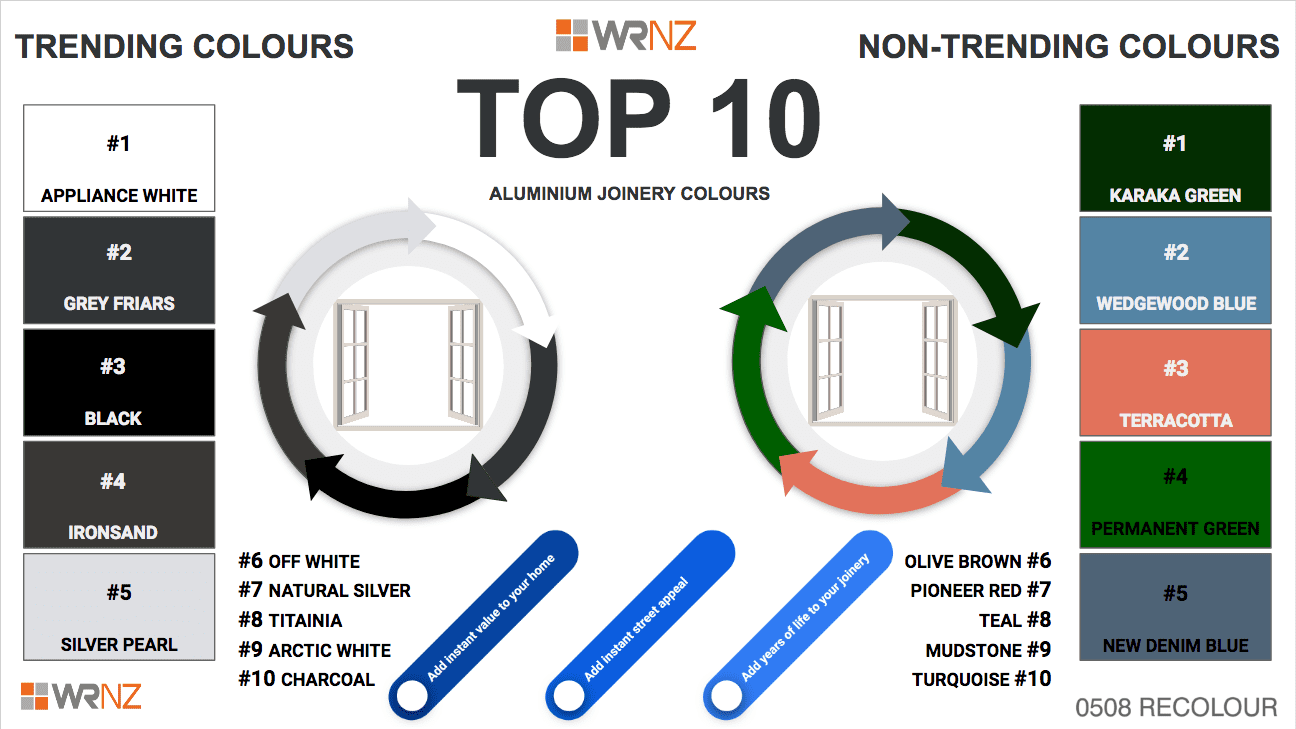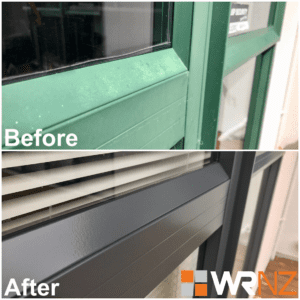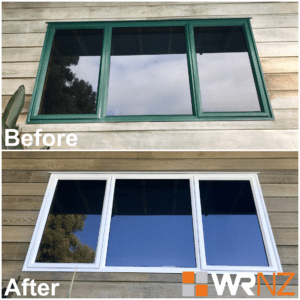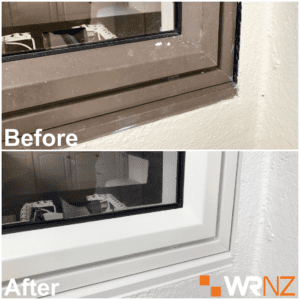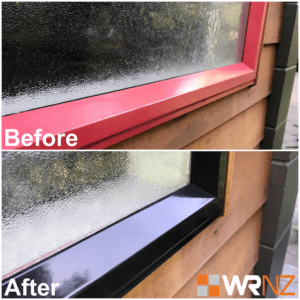 MARKET LEADERS IN NEW ZEALAND
Find out why WRNZ are the leaders in the field of professional aluminium window recolouring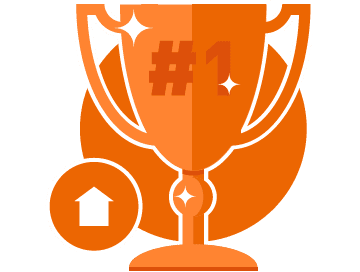 MARKET LEADERS
Window Recolouring have gone from strength to strength since it first entered the New Zealand market in 2013. The WRNZ team are very honest to deal with and work to the highest standard. Devan & his team have worked on many super-yachts since the 90's and that is where they learned to work to the highest standard that super-yacht owners come to expect. They have taken that quality and work ethic and transitioned it into the work they do at WRNZ – 'professionally recolouring aluminium joinery'. They use an in-house word called 'the super-yacht standard' when referring to the quality of work. All staff have hands on training and work to strict in-house systems and adhere to the company values which are:
* Professional service at all times.
* Providing clients with a platform of honesty, trust and reliability.
* Doing what we say we will.
* Going the extra mile.
This ensures high quality work and service every time.
WRNZ are at the forefront of pioneering the trade in New Zealand and are constantly improving with new products and technology coming available regularly. We are confident in our team, the products we use and the technology we operate. We pride ourselves on being the market leaders in New Zealand. We look forward to the future of this company and we look forward to working with you.