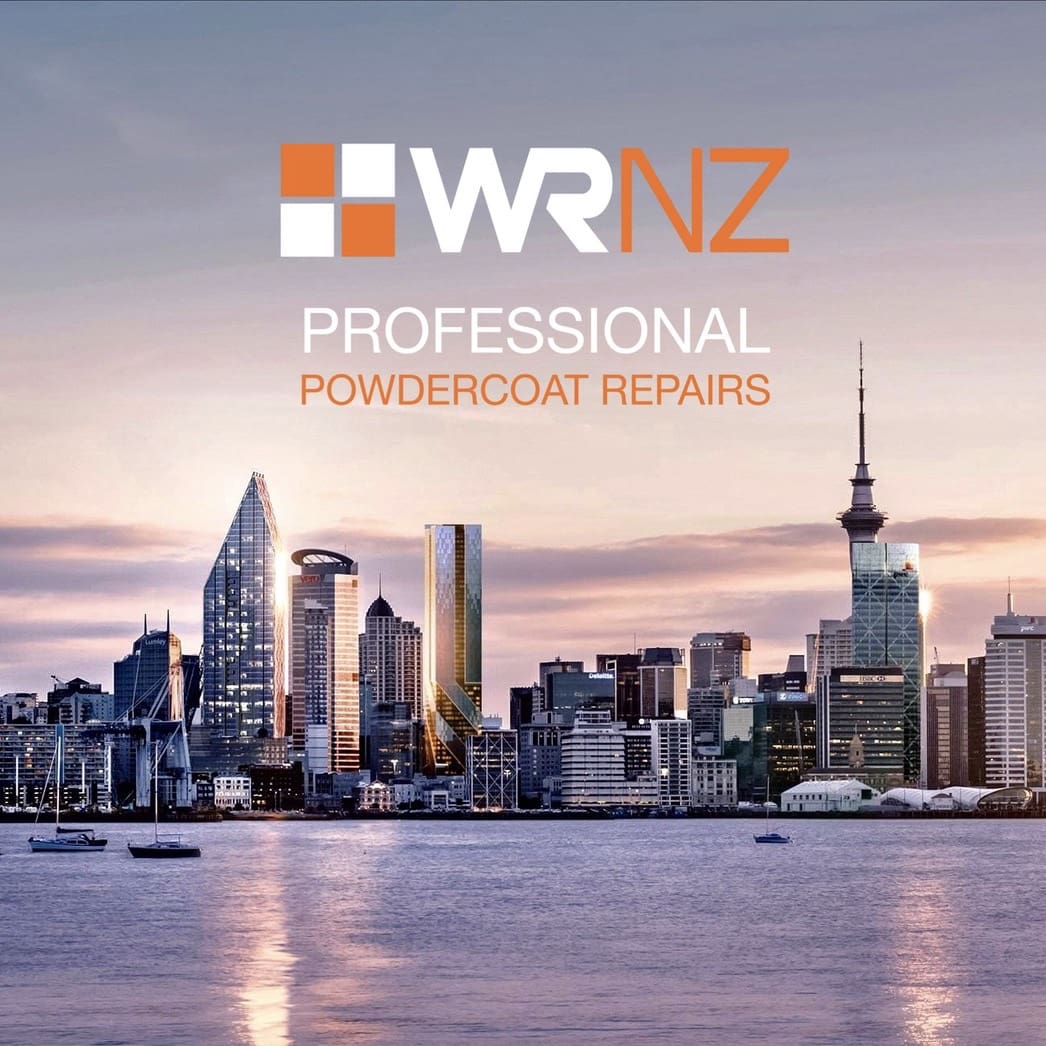 POWDERCOAT RESTORATION / RECOLOURING
WRNZ uses an industrial grade marine paint system to restore powdercoat surfaces. Many homes, apartments and office buildings across New Zealand are close to the coastline making joinery subject to sea-spray and salt deposits. These deposits can sit on the surface of the joinery and build up over time, slowly corroding the aluminium joinery creating a ticking time bomb.
The sun's UV rays also causes fading and chalking which makes the joinery look tired and old.
At WRNZ, the special product we use is highly durable, has anti-corrosion qualities and is expected to last for 20+ years giving your joinery great protection! All work comes with our paint manufacturers warrenty and an effective workmanship guarantee.
Not only do you get a long lasting product, you can also transform and modernise the look of your home for about 1/2 of the cost of replacement joinery! You can stay with the same colour or go for a completely new look – The choice is yours! Contact us for a free quote Auckland wide, or send us your pictures and we can advise on cost (admin@wrnz.co.nz).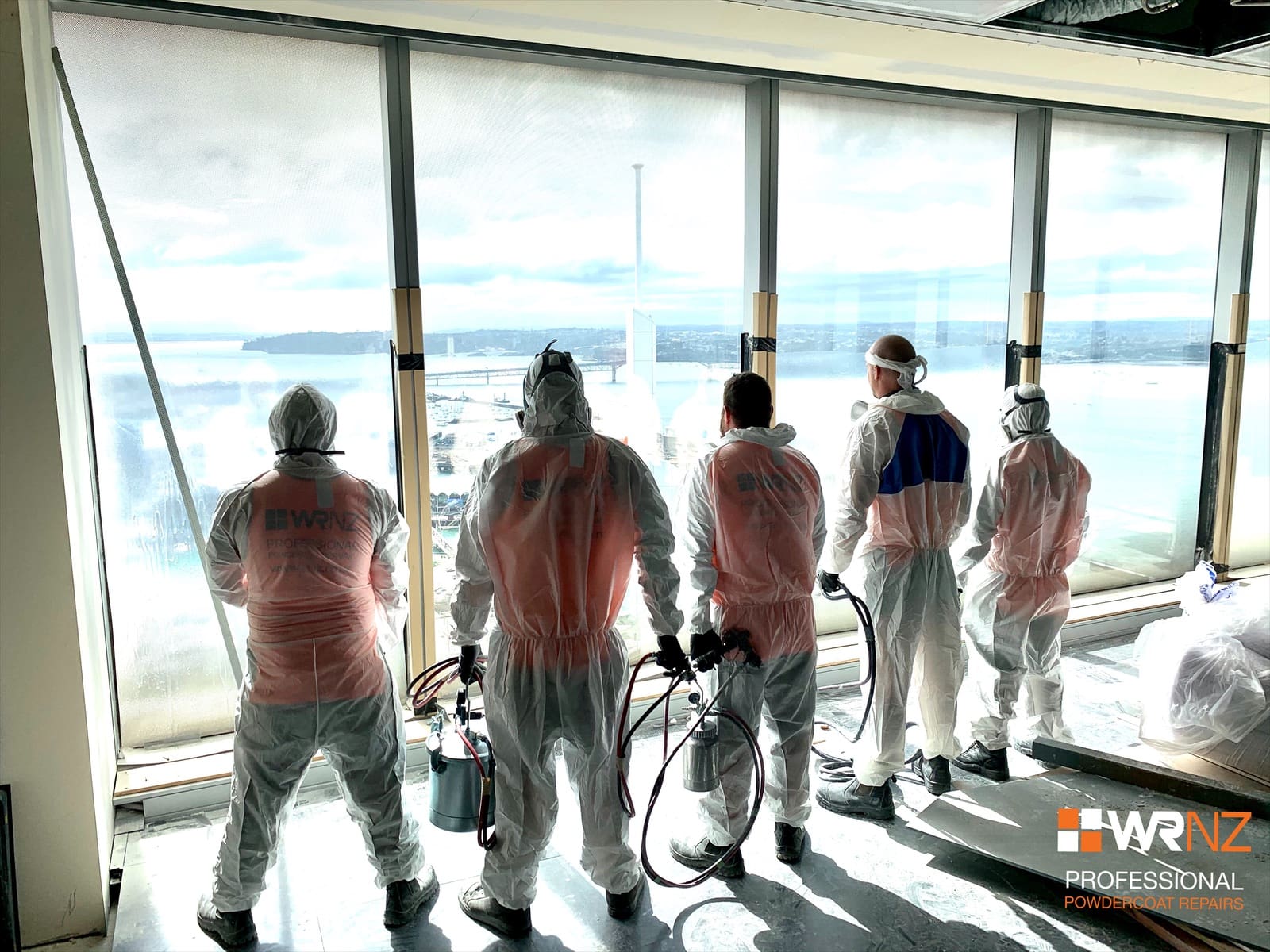 MARKET LEADERS
Window Recolouring (WRNZ) have gone from strength to strength since it first entered the New Zealand market in 2013. The WRNZ team are very honest to deal with and work to the highest standard. Devan & his team have worked on many super-yachts since the 90's and that is where they learned to work to the highest standard that super-yacht owners come to expect. They have taken that quality and work ethic and transitioned it into the work they do at WRNZ – 'professionally recolouring aluminium joinery'. They use an in-house word called 'the super-yacht standard' when referring to the quality of work. All staff have hands on training and work to strict in-house systems and adhere to the company values which are:
* Professional service at all times.
* Providing clients with a platform of honesty, trust and reliability.
* Doing what we say we will.
* Going the extra mile.
This ensures high quality work and service every time.
WRNZ are at the forefront of pioneering the trade in New Zealand and are constantly improving with new products and technology coming available regularly. We are confident in our team, the products we use and the technology we operate. We pride ourselves on being the market leaders in New Zealand. We look forward to the future of this company and we look forward to working with you.