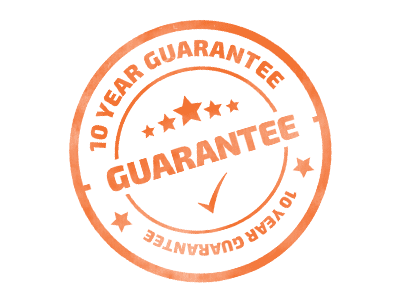 How long is the product/paint warranty for?
Our paint supplier has a warranty for 10 years. (We will supply you with our paint manufacturers warranty which have all the guidelines to keep the warranty in effect).
What this waranty does cover?
The newly recoloured surface will not fade, chalk, bubble, peel or flake.
What this warranty does not cover?
Mechanical scratching, chipping & corrosion.
How long do you guarantee your workmanship for?
We guarentee our workmanship for 10 years.
How long can I expect the product to last for?
You can expect 25+ years of performance from this paint system. The system is very hard-wearing and durable and has been proven time & time again on boats, off-shore oil rigs, bridges and architectural structures.
What we do to correct any problem?
We will come out & fix it for no extra cost. Our clients are extremely important to us and we endeavour to keep our reputation very clean.
WRNZ GUARANTEE
We guarantee our workmanship for 10 years