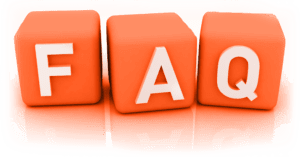 What product do you use to professionally recolour aluminium joinery?
We use the highest quality industrial paint system as used in the marine industry. It is a very hard-wearing durable paint system expected to last 25+ years. Our paint system comes with a 10-year paint manufacturers warranty for peace of mind. Available in any colour.
How long does the process take to recolour all my joinery on my property?
For an average sized 4 bedroom, single story home, we can have the house done in 7 – 10 working days. For properties with multi-levels you can expect a week or two longer.
Do you guarantee your workmanship?
All works completed by WRNZ (Window Recolouring Ltd) is covered for 10 years. All paint & materials used are subject to a 10-year manufacturers warranty.
Do you take the windows, doors & any other items away to be recoloured off-site?
No, all work is done on-site & in-situ leaving you with no security issues over the process.
Do you protect all my belongings including couches, TV, kitchenware etc. from potential overspray?
Absolutely, we are very stringent when it comes to our clients belongings, we have systems in place to ensure your property is kept the same way as we found it.
How long does it take for the product to dry? Can I handle the doors & windows straight away?
Our product is touch-dry within 60 minutes, you may handle it after 8 hours & the paint is then fully cured after 7 days.
Will there be a smell left in my home after the job has been done?
No, the smell will usually clear after 20-30mins depending on air-flow of a room. We have professional extraction if necessary.
Do you have any examples of your work that I can see &/or testimonials?
We have pictures here on our website and our Facebook page & testimonials on YouTube… but if you would like to tangibly see & feel the finished product, we have examples in our van that we can show you. Also, we have a growing number of happy clients that we can put you in touch with so you can hear first hand how their experience was working with Window Recolouring.
Can you also recolour my garage door & spouting to match the joinery?
Absolutely. If you are looking for that seamless look, we can also recolour those items whilst we're on site.
Can you see brush marks or any other evidence that may suggest they have been painted?
No, we apply the paint using the top of the line spray equipment leaving the same, if not better finish than the original powder-coated surface.
If i'm renovating my house, do I paint my house first or, do I recolour my joinery first?
We recommend recolouring your joinery first, because our paint is far more stronger than house paint, - this means house-painters can mask onto the painted joinery. But, if we mask onto a freshly painted surface, you run the risk of the paint peeling off.
COST COMPARISON
RECOLOURING vs REPLACEMENT JOINERY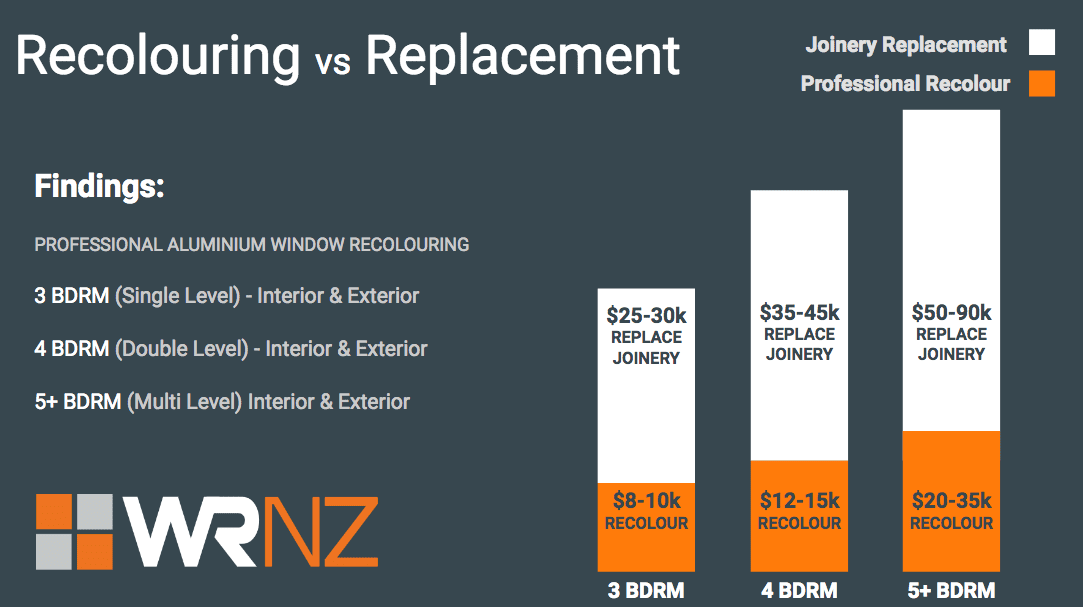 TIMELINE
What you could expect with our process of recolouring aluminium joinery.